NOTE:

Please refer to Get It for up-to-date Windows versions
We have a new round of Kate installers for Windows. This round comes with some installer-bug fixes (all project plugin dlls) and support for editorconfig files http://editorconfig.org/.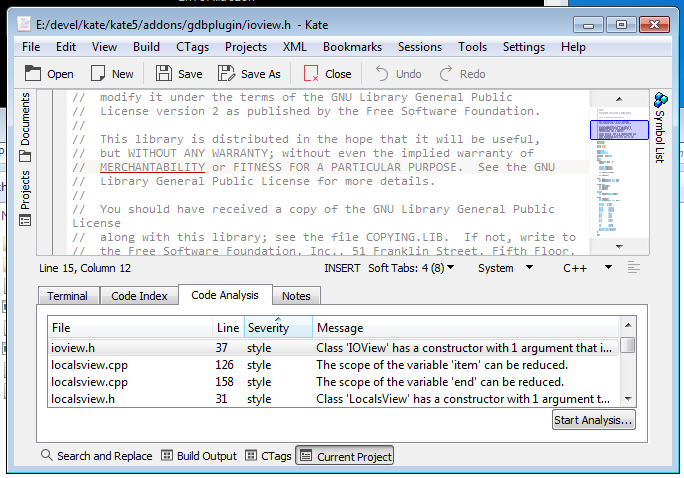 In the above screen-shot you can see the project plugin analyzing Kate code. This works if you have cppcheck installed and added to the path.
Grab the installers now at download.kde.org:  Kate-setup-17.08.1-KF5.38-32bit or Kate-setup-17.08.1-KF5.38-64bit