Kate 16.04 on Windows (64bit)
---
NOTE:

Please refer to Get It for up-to-date Windows versions
It seems the Kate Alpha Release in January was well received by some users. So we are happy to announce that we are releasing an updated Windows installer for Kate (64bit) today. Essentially, this is the same version that is shipped with the KDE Applications 16.04 release under Linux.
Screenshot of running Kate under Windows 10: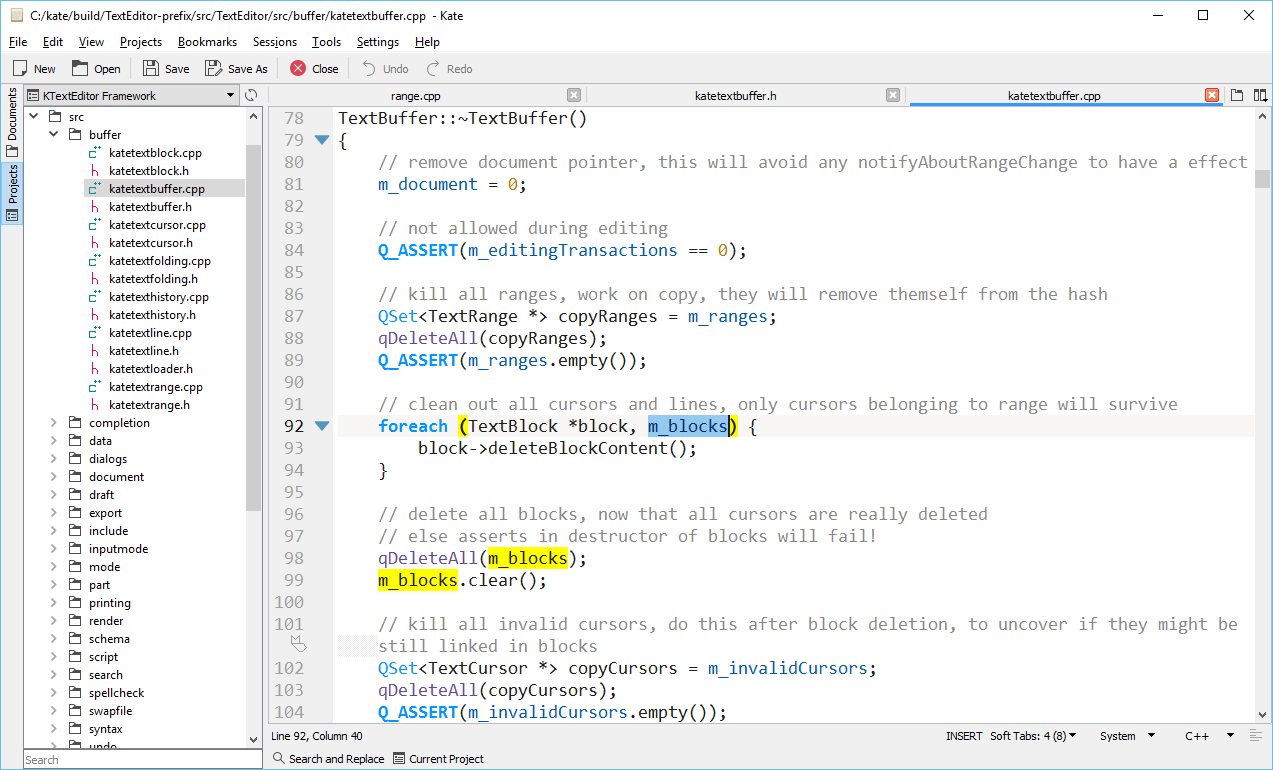 If you want to contribute or have questions, please contact the Kate developers on kwrite-devel@kde.org (subscribe). Also, you can sometimes reach us via IRC on irc.libera.chat in the channel #kate.
Further, if you want to support Kate and the KDE project in general, it is very much appreciated if you donate to the KDE e.V., KDE's support organization – thank you! :-)