Some Kate Color Schemas
---
As already mentioned, Kate Part much better chooses colors from the default KDE color palette configured in System Settings in upcoming KDE SC 4.9. As teaser, here are some examples – hope you like it.
Default "Obsidian Coast" Color Schema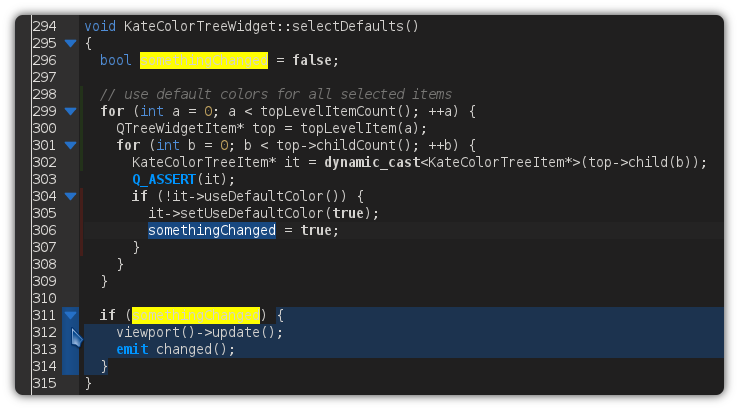 Note: The yellow search background comes from the "Highlight Selection" plugin, which is still a hard-coded yellow. Kate Part's "Search & Replace"chooses more fitting highlight colors for matching and replaced text.